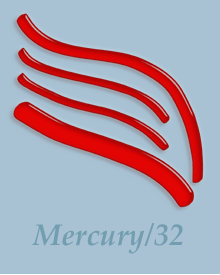 Mercury/32 License Donations
If you are a charitable organization or a non-commercial Mercury user, then you are not obliged to obtain a license to run Mercury. If, however, you want to run Mercury as a native Windows Service, you will need a license of some kind. We are happy to consider applications for free licenses on a case-by-case basis: simply fill in the details requested below then click the "submit" button and your request will be sent to the program's author for consideration. Donated licenses are always for 1-15 users unless special arrangements are made with us.
Please note the following about your application:
The person specified in Contact name / contact e-mail should be a person we can contact with questions about your application, and must be valid. This person will typically receive an automated message from our system to which a reply must be sent in order to validate the application.
If you are requesting a license for domestic use, please enter your family name in the "Organization name" field (e.g, "XXX Family").
Processing your application may take anywhere from 3 - 6 days.
If your application is successful, we will issue your license by sending an e-mail message to the contact you have supplied.
A donated license has the full effect of a normal commercial license, and will give access to all licensed features (including the ability to run the program as a Windows Service, and the ability to receive update notifications).
Please note that spurious, fraudulent, deliberately falsified, or garbage applications may result in repercussions including permanent blacklisting of the IP address of the person performing the abuse or, in extreme cases, referral to criminal authorities. We're trying to be nice by offering these licenses, and it doesn't seem like much to ask that the favour be returned. You might be surprised how many people have attempted to abuse our generosity in the past... *sigh*.